309 First Avenue
Jessup, PA
18434
​570-489-2010
​Fax: 570-489-3887

Principal - Mrs. Ellen Murphy
For
​Excellence
in
Education​​
LaSalle Academy is the only bi-ritual school in the United States, embracing the traditions of both the Eastern and Western Rites of the Catholic Church.
We Believe. We Care. We Learn!
Middle States Re-accreditation Parents Survey
Click the link below​

EVENT: Diocese of Scranton Catholic Schools Giving Tuesday Campaign
THE STORY:
La Salle Academy has been working to upgrade our technology for classroom/curriculum integration for the past several years. We currently have a smart board in every one of our classrooms and a computer lab with enough computers for every child during their scheduled class. We recently purchased several IPads and would like to integrate these into the curriculum to enhance lessons and provide differentiated instruction for our students. Now that we have purchased IPad's we would like to purchase two IPad charging carts for them.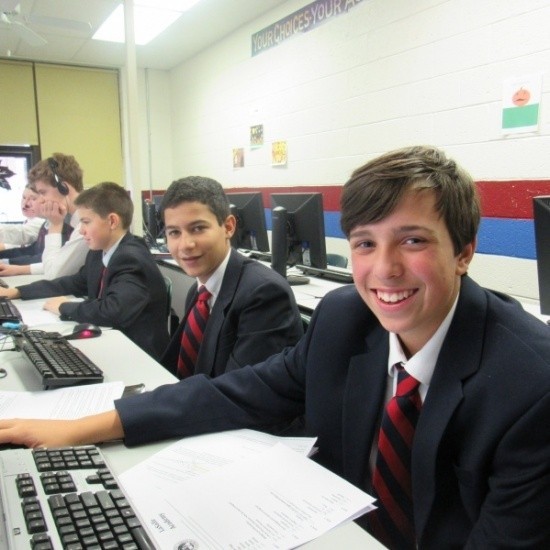 Click on the picture below to support #Giving Tuesday at LaSalle Academy!

Click on the Catholic School System logo on the left to read about the #Giving Tuesday program in the Diocese of Scranton.